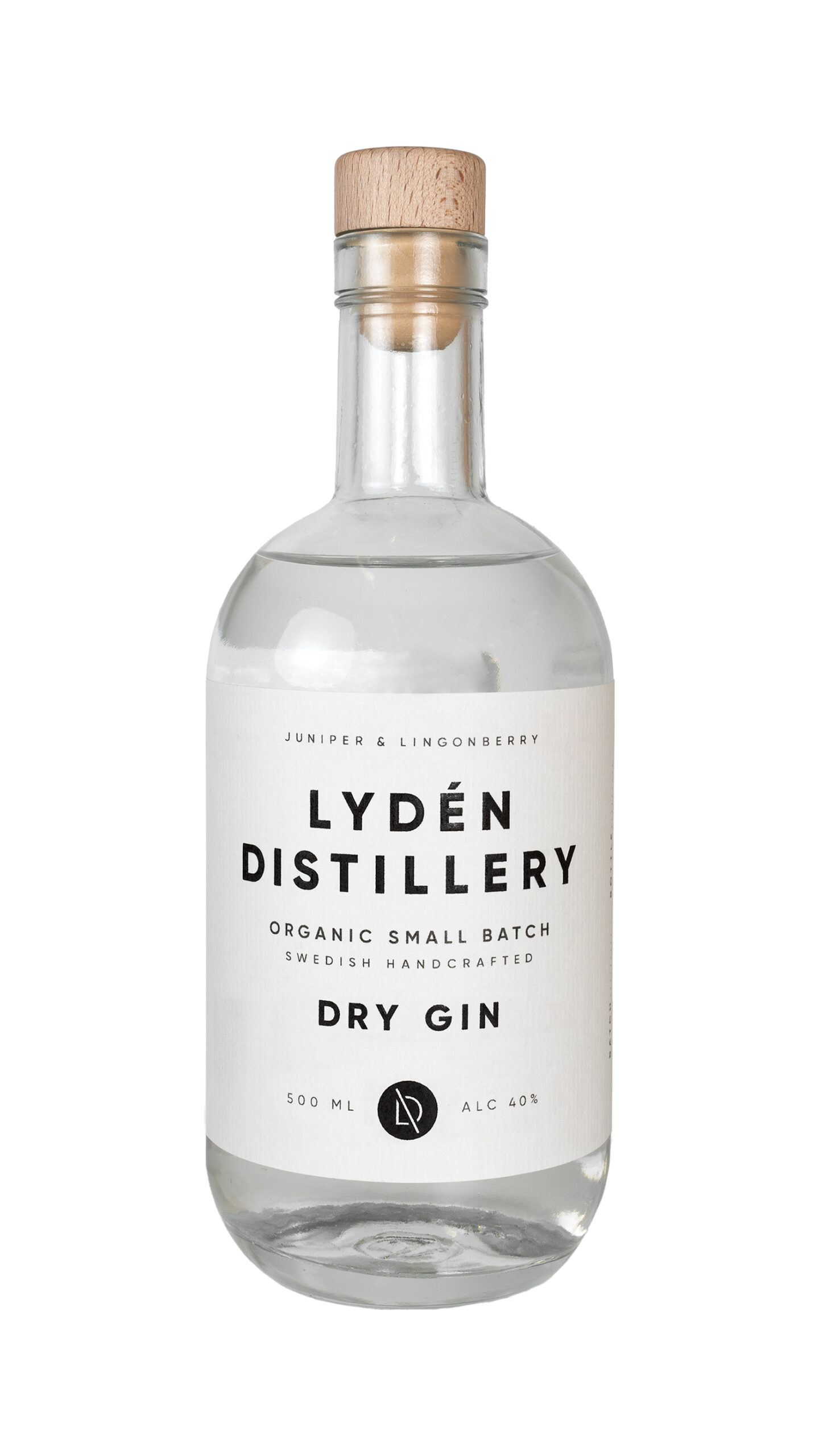 500ml \ alc 40% \ Organic
Awarded World's Best London Dry Gin 2021 at World Gin Awards
Complex, well-balanced taste with hints of juniper, coriander, lingonberry, citrus and fresh herbs.
Our Dry Gin is produced in small batches with seven carefully selected organic botanicals, some of which are local sourced from our home county, Småland. We also use local water from Ljungby – a fantastic resource that we are very proud of.
The craftsmanship makes each batch and bottle unique. This is our interpretation of how a Swedish Gin should taste.
The craftsmanship makes each batch and bottle unique.
Awarded the World's Best London Dry Gin 2021 at the World Gin Awards – which is one of the most respected and prestigious competitions in the industry which has years of experience judging spirits from around the world. The judges fell for the taste of "a fantastic balance and control of flavors and complexity".
This is our interpretation of what a Swedish craft gin tastes like.

This is how we serve a Gin & Tonic with our Dry Gin.
Recipe:
• 5cl Lydén Distillery Dry Gin
• 10cl Hammars Tonic Original*
• Lingon Berries
• A sprig of fresh Rosemary
*Some neutral tonic water that we prefer – Hammars Tonic Original, Fever Tree Indian Tonic or Thomas Henry Tonic Water
How to make it:
Start with filling your favorite glass with allot of ice. Then pour the Dry Gin and add some Lingon Berries. Fill the glass with a neutral tonic and finish with a fresh sprig of rosemary, which you lightly tap in your hand before putting it in the glass.
Serve and enjoy!