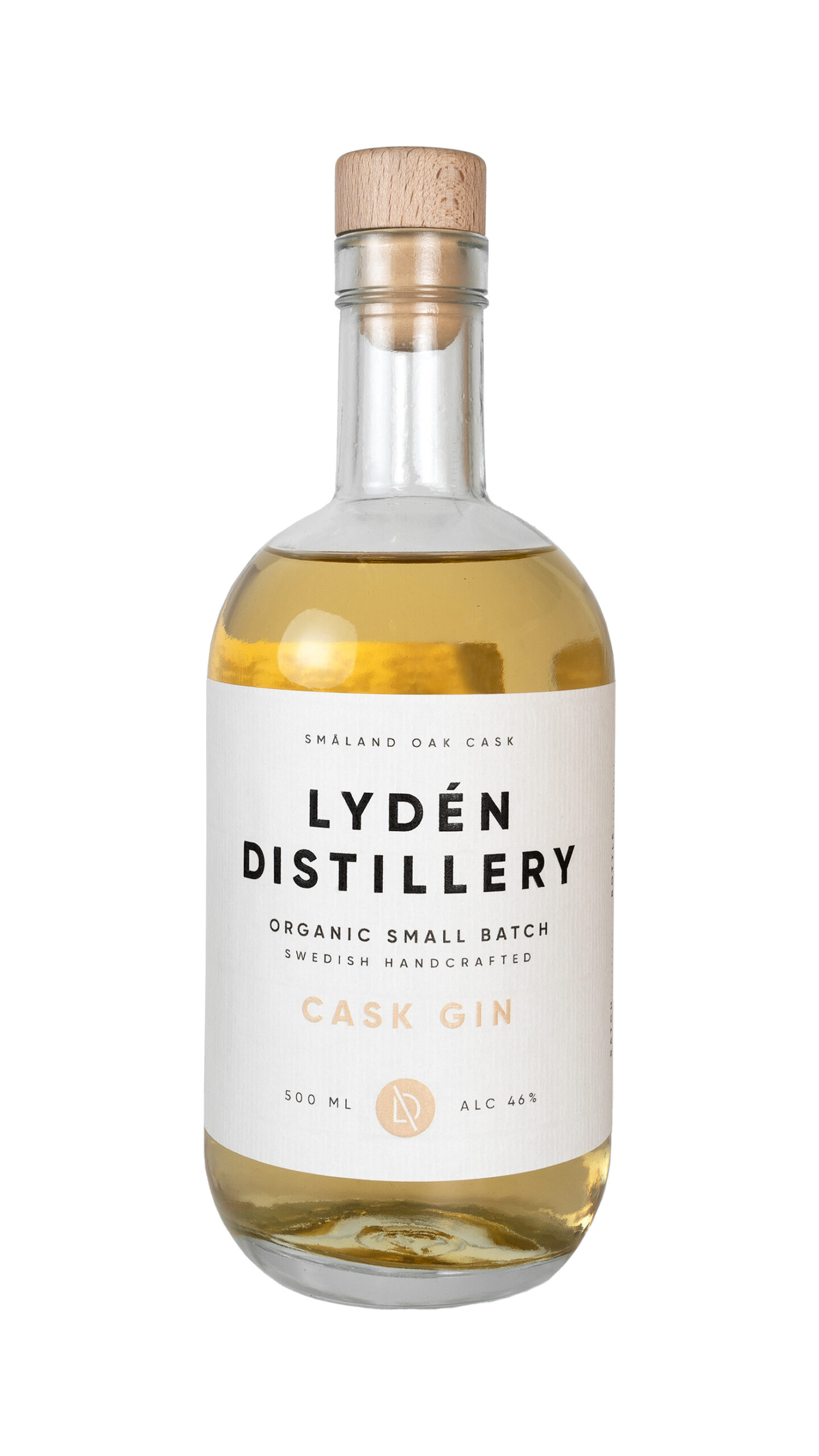 500ml \ alc 46% \ Organic
Awarded World's Best Matured Gin 2022 at World Gin Awards
Spicy taste with hints of cask, juniper, fresh herbs, orange peel, nuts and vanilla.
Let us present the world's first gin aged on oaks from Småland. Cask Gin, which has been inspired by our Småland's forests, has matured for some time in only five 30-liter casks, which are made of oak from Småland. The result – an incredibly smooth sipping gin, with a dominant flavor from juniper and a well-balanced flavor from oak, contributing both color and sweetness.

This is how we serve our Cask Gin – neat, just the way it is.
Recipe:
• 5cl Lydén Distillery Cask Gin
How to make it:
Pick out a tasting glass, or why not your favorite glass.
 Pour the Lydén Distillery Cask Gin, scent into the glass,
 take a small sip and enjoy.
Our Cask Gin can also be served over an ice cube, if you prefer.